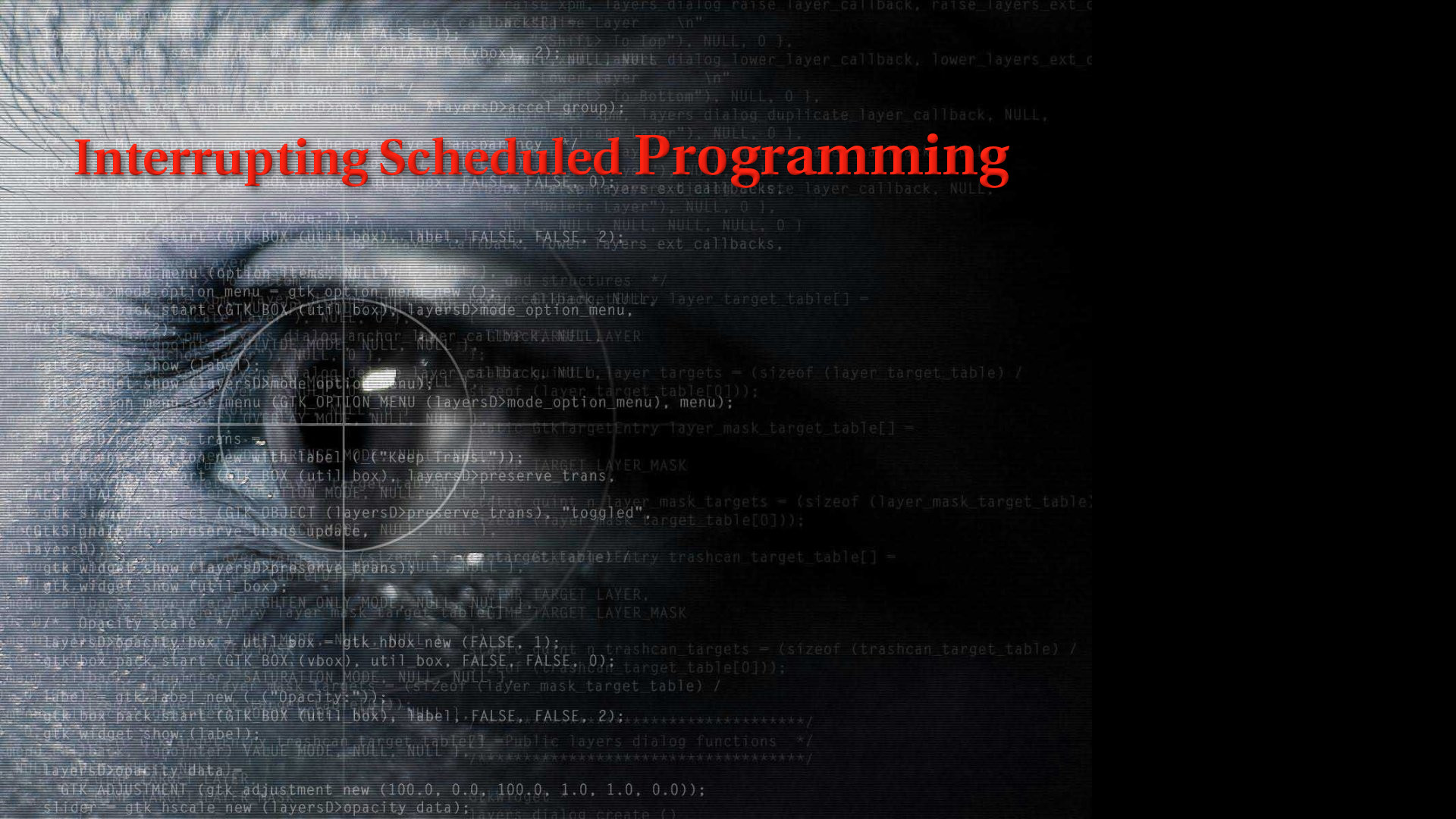 Shalam brothers and sisters,
Everyone has a program they follow, meaning a daily routine or habits that they form. Within the scriptures we are encouraged to study for ourselves. Proverbs 9:12 "If thou be wise, thou shalt be wise for thyself: but if thou scornest, thou alone shalt bear it." But of course you have the world trying to distract you from the goal and true purpose of your life. Some people's lives revolve around a favorite TV show program, game, website, or watching someone else living. While time is fleeing away, they do not realize the day (whether of judgment or death) is approaching. James 4:14 "Whereas ye know not what shall be on the morrow. For what is your life? It is even a vapour, that appeareth for a little time, and then vanisheth away." Therefore have the mindset of our forefathers that said in Psalms 90:12 "So teach us to number our days, that we may apply our hearts unto wisdom." Hopefully these few words will make you examine yourselves and also motivate you to implement some suggestions.
Ecclesiastes 7:5 "It is better to hear the rebuke of the wise, than for a man to hear the song of fools." Our first suggestion is to limit the songs of fools. We have currently setup the goal of uploading a new class everyday on our Radio Station for you to hear rebuke. Fortunately for our listeners we have a treasure trove of (old school) tapes and digital classes that we have been hoarding over the years. Like the scripture above said, it was for personal use to keep myself in the spirit and over the years it has worked. Apocrypha Ecclesiasticus 33:16 "I awaked up last of all, as one that gathereth after the grapegatherers: by the blessing of the Lord I profited, and tred my winepress like a gatherer of grapes." Verse 17: "Consider that I laboured not for myself only, but for all them that seek learning." Shalam (Peace)!