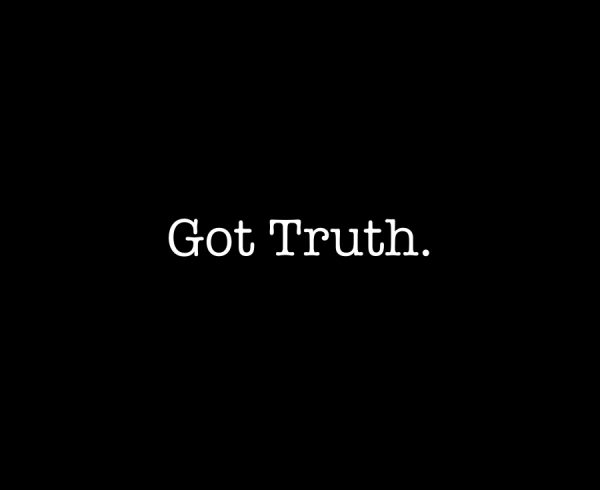 Experiences in a "Latin" American country would remind you how much zeal our people have for their religion. Most in Latin American countries are Roman Catholics, which profess to believe in the Bible. Romans 10:1 "Brethren, my heart's desire and prayer to God FOR ISRAEL [the so called Blacks, Hispanics, and Native American Indians] is, that they might be saved." Verse 2: "For I bear them record that they have a zeal of God, but not according to knowledge." Verse 3: "For they being ignorant of God's righteousness, and going about to establish their own righteousness, have not submitted themselves unto the righteousness of God."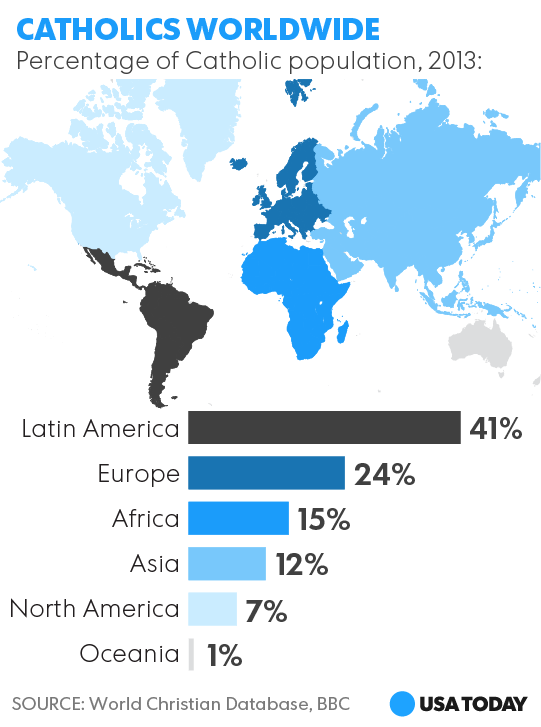 This reminds us how devastating captivity is since they were not convinced into this religion by the words of God but by the sword. Revelations 13:15 "And he had power to give life unto the image of the beast, that the image of the beast should both speak, and cause that as many as would not worship the image of the beast should be killed." Missionaries were the mouth that spoke for the graven images that they brought with from Europe. Teaching lies with their wooden crosses and paintings of Cesare Borgia (son of Pope Alexander VI). Habakkuk 2:18 "What profiteth the graven image that the maker thereof hath graven it; the molten image, and a teacher of lies, that the maker of his work trusteth therein, to make dumb idols?"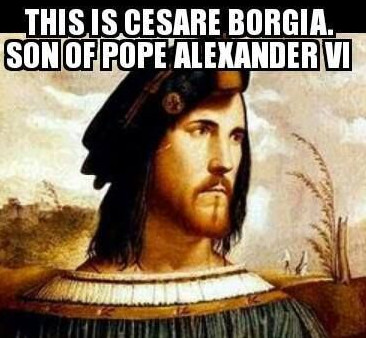 These missionaries that are often portrayed as harmless men "had power", they claimed their images represented Jesus Christ thus attempting to give their images life. Habakkuk 2:19 "WOE [DESTRUCTION] unto him that saith to the wood [wooden cross], Awake; to the dumb stone [as the kaaba stone of the Muslims in Mecca], Arise, it shall teach! Behold, it is laid over with gold and silver, and there is no breath at all in the midst of it." In reality their images have "no breath at all" meaning they have no life. Moreover just as the Romans had nothing to do with the faith Jesus Christ but killed God's chosen people so did these missionaries who enforced their idolatry. They killed any one that would not worship the image.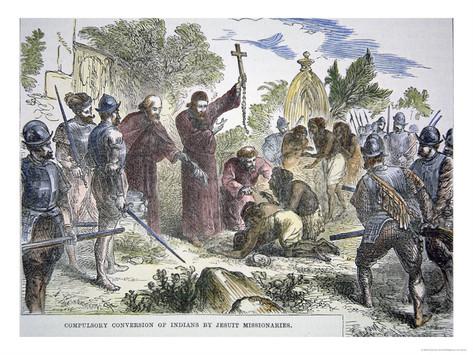 Today our people are enslaved and cursed fulfilling the prophecy. Deuteronomy 28:64 "And the LORD shall scatter thee among all people, from the one end of the earth even unto the other; and there thou shalt serve other gods, which neither thou nor thy fathers have known, even wood and stone." See also Deuteronomy 28:45-48. The two major religions of the world are represented in this scripture the wood being the Roman Catholic (which means Universal) Church and the stone that being the Muslims. Jeremiah 2:13 "For my people have committed two evils; they have forsaken me the fountain of living waters, and hewed them out cisterns, broken cisterns, that can hold no water." Presently it takes great effort to reach our people to bring them back to the fountains of living waters meaning to the way of salvation in the only true God.
Remember God forbade the making of images in the Ten Commandments. He reminded Israel saying, Deuteronomy 4:16 "Lest ye corrupt yourselves, and make you a graven image, the similitude of any figure, the likeness of male or female," Hence lies are taken as truth while the truth is met with skepticism.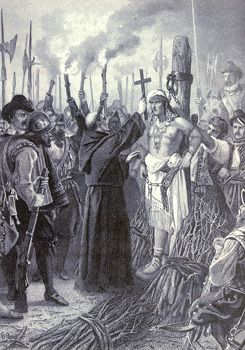 Romans 1:25 "Who changed the truth of God into a lie, and worshipped and served the creature more than the Creator, who is blessed for ever. Amen." Do not despair, the prophecies will come to pass and our people will learn "Who changed the truth of God into a lie" for the most High's hand is not shortened that he cannot save. Isaiah 49:6 "And he said, It is a light thing that thou shouldest be my servant to raise up the tribes of Jacob, and to restore the preserved of Israel: I will also give thee for a light to the Gentiles, that thou mayest be my salvation unto the end of the earth." Shalam (Peace)!