In Knowing the Time tape 3, the topic is how the days of the week were named after false gods. How does this affect you? The first thing that happens is that you do not know when the beginning of the week is. Some people consider MONday (named after the moon) the first day of the week because that's when they go to work. Replacing the true God with mammon or MONey which comes from the false god Juno that was represented at times by the moon. Please read, Matthew 6:24 and 1st Timothy 6:10-11. The first day of the week was renamed to SUNday, in other words the day of the Sun. Which the Romans worshiped as their principal god; the Greeks called him Zeus the Sun god. Today Churchianity continues in the tradition of the Romans by replacing the Sabbath day (the seventh day) to the first day of the week (Sunday) as their holy day.
Our people are very inventive and try to make things fun for themselves, trying to make it through the week. Memes and acronyms that could be innocent take a left turn. Such as wcw meaning woman crush weds that cause lust.  Seeking blessing or calling for happiness by the name of a day in the week is cantingly using an idol's (false god) name like the famous TGIF. Ironically the weekEND is generally known to begin on Friday Night which is when the Sabbath begins.  Therefore the world is truly aware of the true holy day. So far we know that two of the days were named after objects within our solar system, in the English they disguise this with some of the days of the week. So what are the days of the week and what they mean?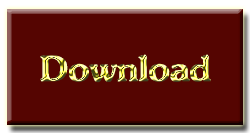 P.S.  radio updated.