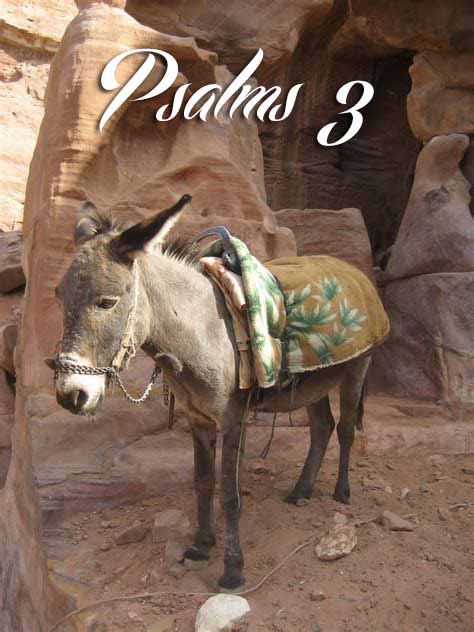 One of the worse feelings a person could have is when it seems like the whole world is against you. In some cases its not just a feeling but a reality. That is what this Psalm is about, King David knew all too well this experience. In his lifetime he had to flee more than once from a powerful enemy that was looking to kill him. In this case as the title of this Psalm states, "A Psalm of David, when he fled from Absalom his son." Could you imagine the emotion and pain he went through? His own son rose up against him, leading an army of those that hated him.
Naturally, in such situation many questions would emerge in the heart. None is asked in this Psalm, meaning that David knew why such things is happening to him. 2nd Samuel 12:11 "Thus saith the LORD, Behold, I will raise up evil against thee out of thine own house, and I will take thy wives before thine eyes, and give them unto thy neighbour, and he shall lie with thy wives in the sight of this sun." Verse 12: "For thou didst it secretly: but I will do this thing before all Israel, and before the sun." The cause of his troubles was his own sin, resulting in a punishment by God.
In his despair he doesn't blame God instead he turns to him faithfully. Psalms 3:4 "I cried unto the LORD with my voice, and he heard me out of his holy hill. Selah." Teaching us to take accountability for our actions and when we feel like there is no one on our side, remember there is salvation with the most High!
To read along while you listen visit the following link: http://12tribes.net/bible/psa003/ Shalam!